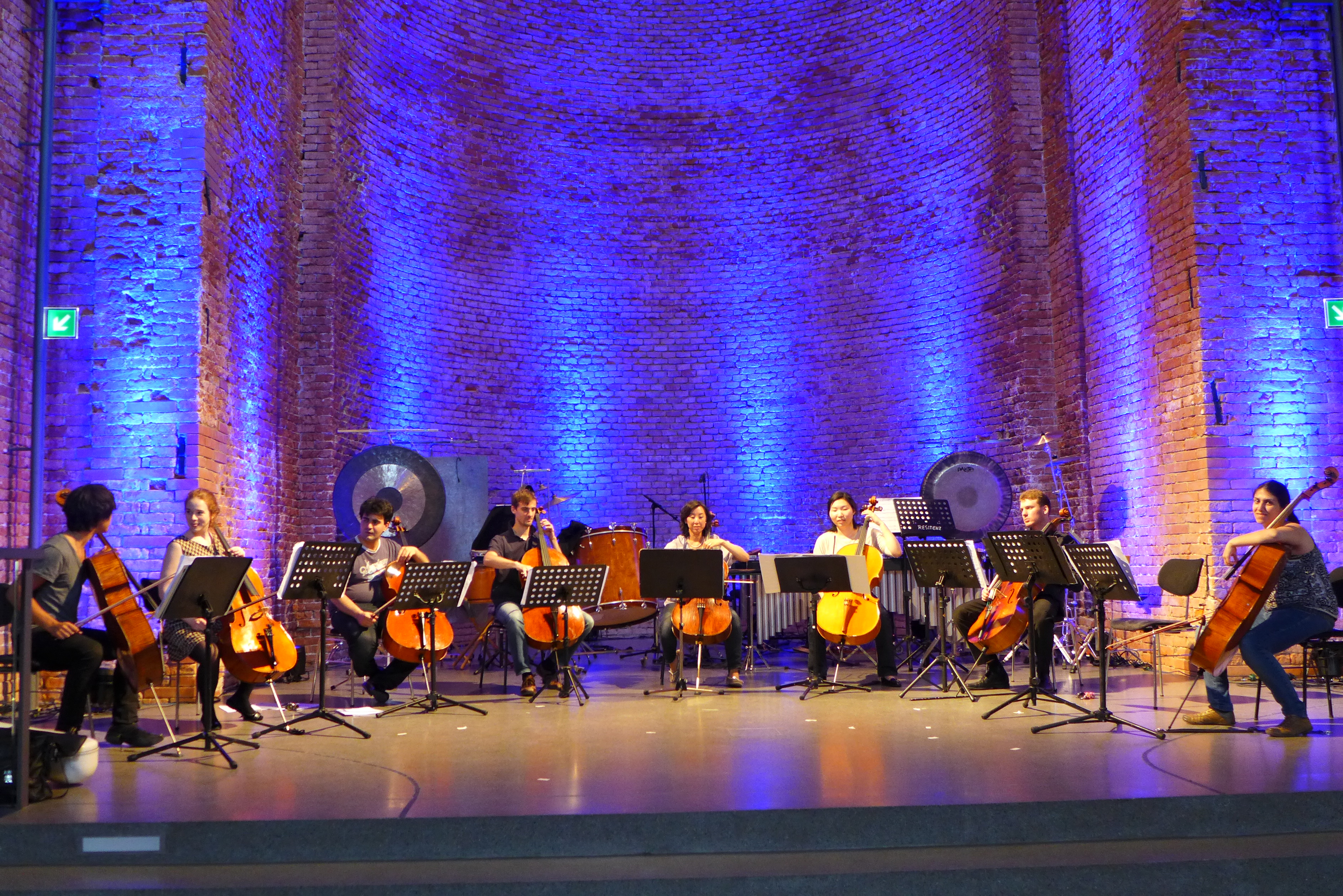 Ensemble CelloPassionato
Since her appointment to the Leopold Mozart Zentrum at the University of Augsburg, Hyun-Jung Berger has led Ensemble CelloPassionato, an ensemble made of the best student cellists in the school. She succeeded the role from her husband who provided artistic direction to the group for over 20 years. Although the ensemble was originally founded for educational purposes, it has since gained the attraction of organizers, festivals, broadcasters and recording companies. 
Under the leadership of Hyun-Jung Berger, CelloPassionato has been a guest at the Kronberg Cello Festival, the A · DEvantgarde Festival Munich, the Asiago Festival (Italy), and has performed at the Konzerthaus Berlin, in Seoul (Korea), France, Slovenia, the Czech Republic, Austria and of course in her hometown of Augsburg. 
Composers such as Sofia Gubaidulina, Wolfgang Rihm, Wilhelm Killmayer, Frangiz Ali-Sade, Giovanni Bonato, Manuela Kerer and Eduard Pütz have entrusted the ensemble with the performance of their works or written new ones. Currently the ensemble has commissioned works from composers Markus Schmitt and Oscar Strasnoy. CelloPassionato has made radio and television recordings by the BR, HR, ORF, SBS (Korea), ARTE as well as several CD productions.